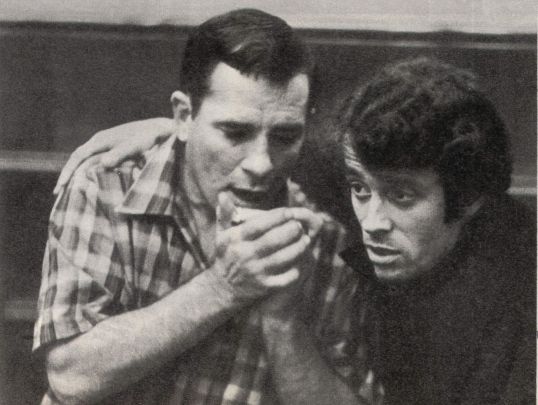 It was on this date in 1969 that Jack Kerouac died at the age of 47.  I was living in Portland, Indiana at the time and Walter Cronkite closed out his evening broadcast with this news: "Jack Kerouac the novelist who wrote
On The Road
reached the end of it today."
I love this picture of Jack with the harp.  [ Anyone with a clue as to the other cat's identity? ]
I'm not sure how much Jack knew about tongue blocking or the 2 hole draw [technical terms for my harmonica peeps ;) ], but I do know he was always a Bluesman to his heart.  Rest in Peace Brother Jack. May God Bless and Keep You Always.

Below are some links to see and hear the man and to get in touch with his poetic soul.  Peace.

Mexico City Blues
'"I want to be considered a jazz poet blowing a long blues in an afternoon jam session on Sunday.  I take 242 choruses; my ideas vary and sometimes roll from chorus to chorus or from halfway through a chorus to halfway into the next
239th chorus
"Charlie Parker looked like Buddha..."
Blues & Haikus
Jack on the Steve Allen Show